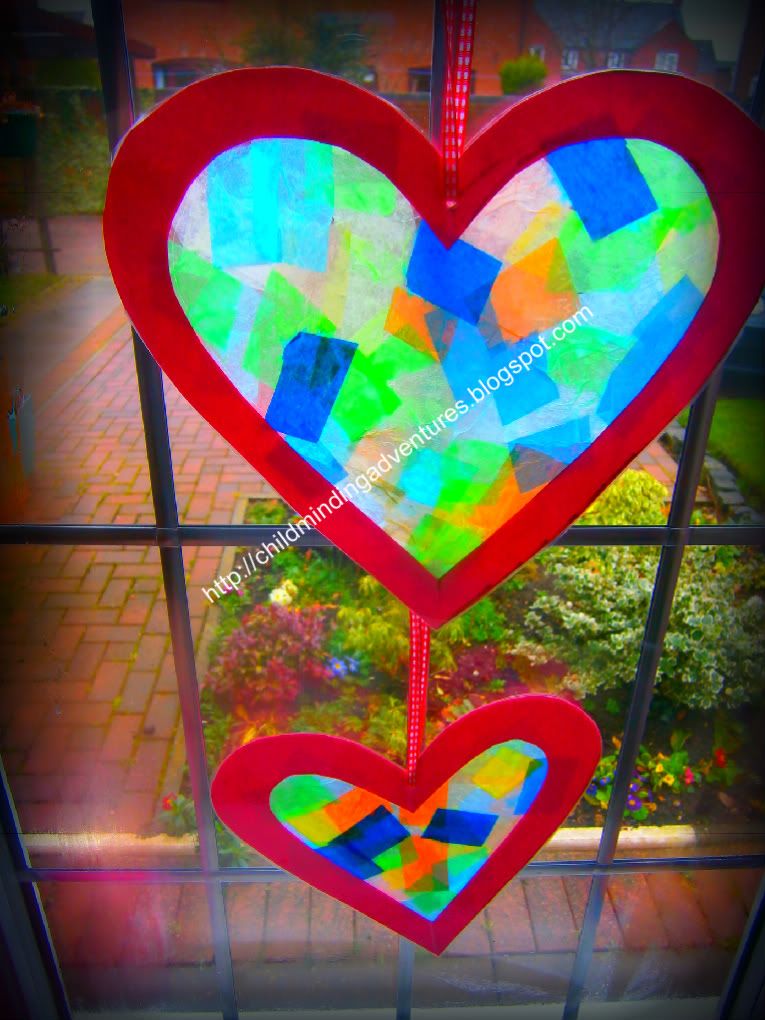 Fun & simple to make, look great in your own window now the spring sun is here *hope I don't jinx it away saying that* or even a lovely gift for Mothers day.
What you will need
Card
Clear acetate/plastic **
PVA Glue
Paint brush
Coloured tissue paper
**You can use acetate or use the clear plastic from some packaging however I had neither so I popped the frame we made into the laminater which worked fab and was really easy. If you don't have a laminater - why not? I LOVE mine! I literally lamintate everything. I would laminate the kids if I could. Would be lovely if they were wipe clean! Anyway, I digress. The talk of laminating does that to me, its a pure passion. NOW back to the stained glass windows!
Steps
Step One: Cut out a frame for your window. This can be as intricate or simple as you like. We kept it simple for our first time as we were working with a 2 year old. I just folded the card in half, drew half of a heart, cut it out and opened to have a symmetrical shape.
Then do as I explained above if you have a laminater or glue your card to the clear plastic.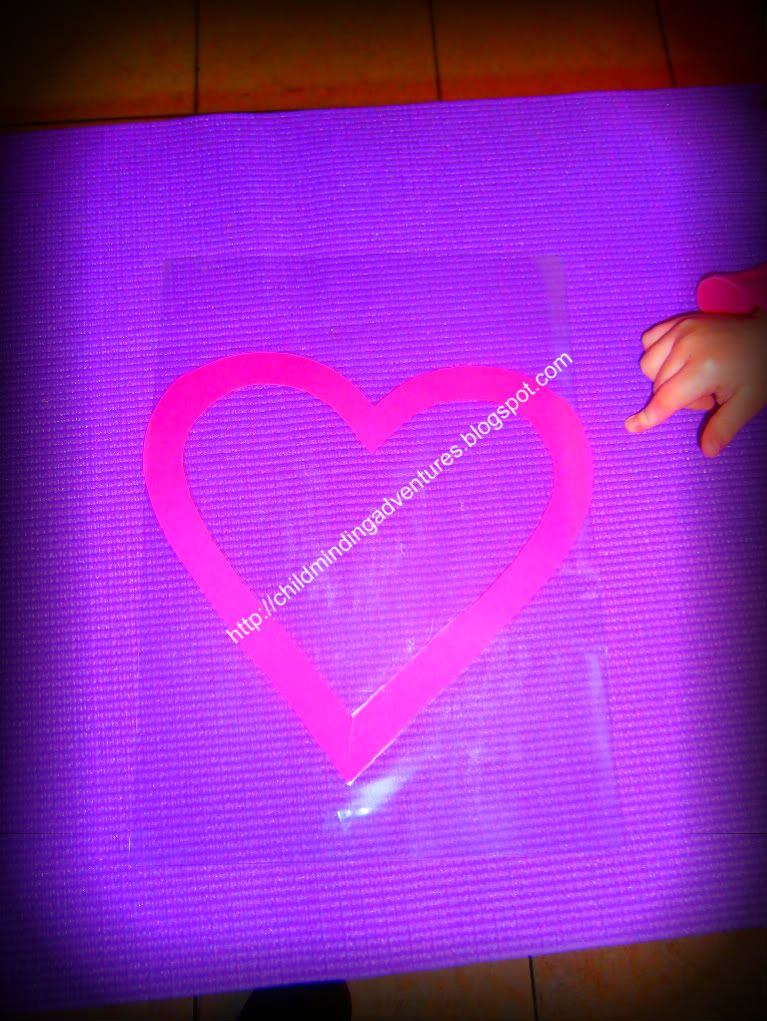 Step Two: Cut up a load of coloured tissue paper into small squares. If you are working with older children they might enjoy tearing the paper up themselves.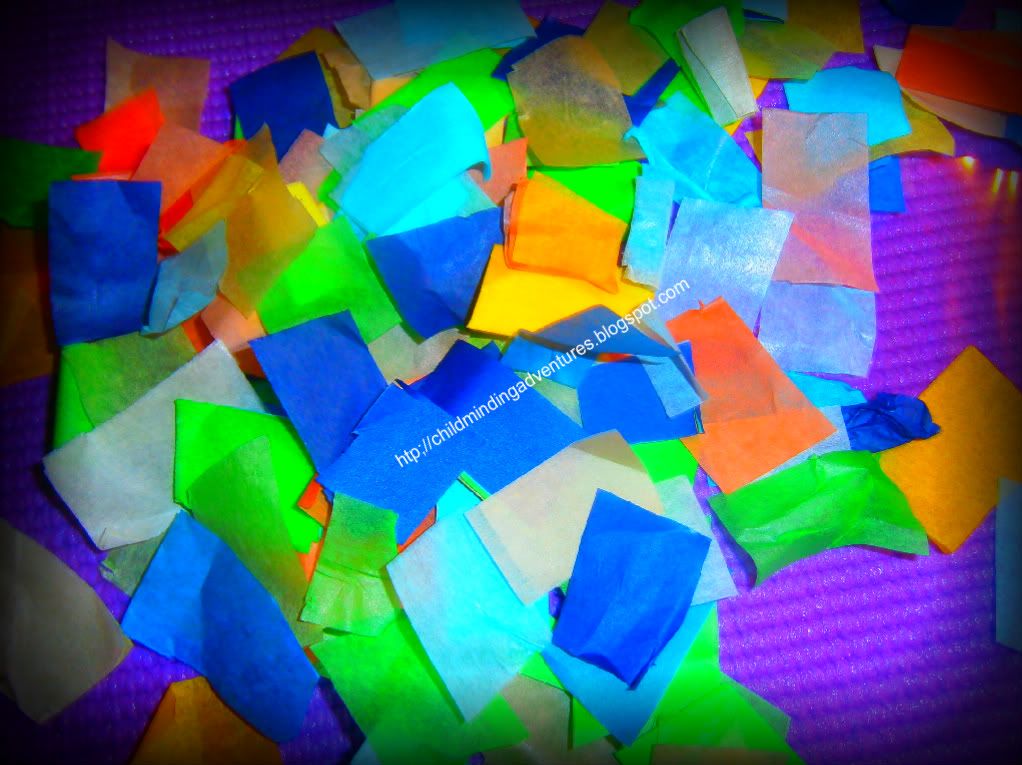 Step Three:
Mix 2 parts PVA with 1 part water in a bowl.
Paint on a layer of glue onto the plastic.
Step Four:
Start sticking the tissue paper on
Once roughly covered carefully paint over the layer of tissue with the glue (it is important to be careful as the tissue will tear) and fill in any of the small gaps.
Allow to dry.
Step Five:
Cut the excess plastic from around your frame and attach a ribbon to hang in a sunny window.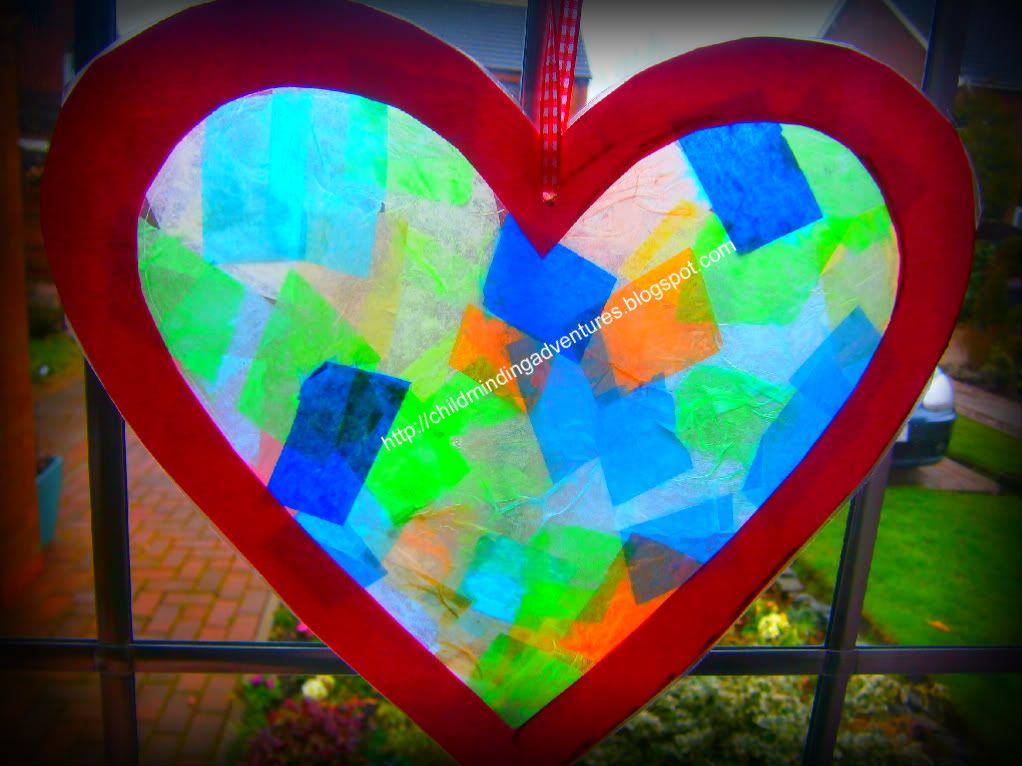 For added sparkle to catch the suns rays you can add a bit of glitter to the frame too. I know how much you all love glitter :0)