So it's been 2 weeks since the first installment of
Play on a budget
so what bargain play items have I found since then?
My main item is this table and chair which I picked up from a second hand selling group for just £4. They are fairly expensive new but this one had stickers covering literally every inch. The table, chairs & storage box are solid and so I thought even for just a crafting table which will get messy anyway it was worth it.
This is it half way through cleaning off some of the stickers. It took a while and some elbow grease I can tell you!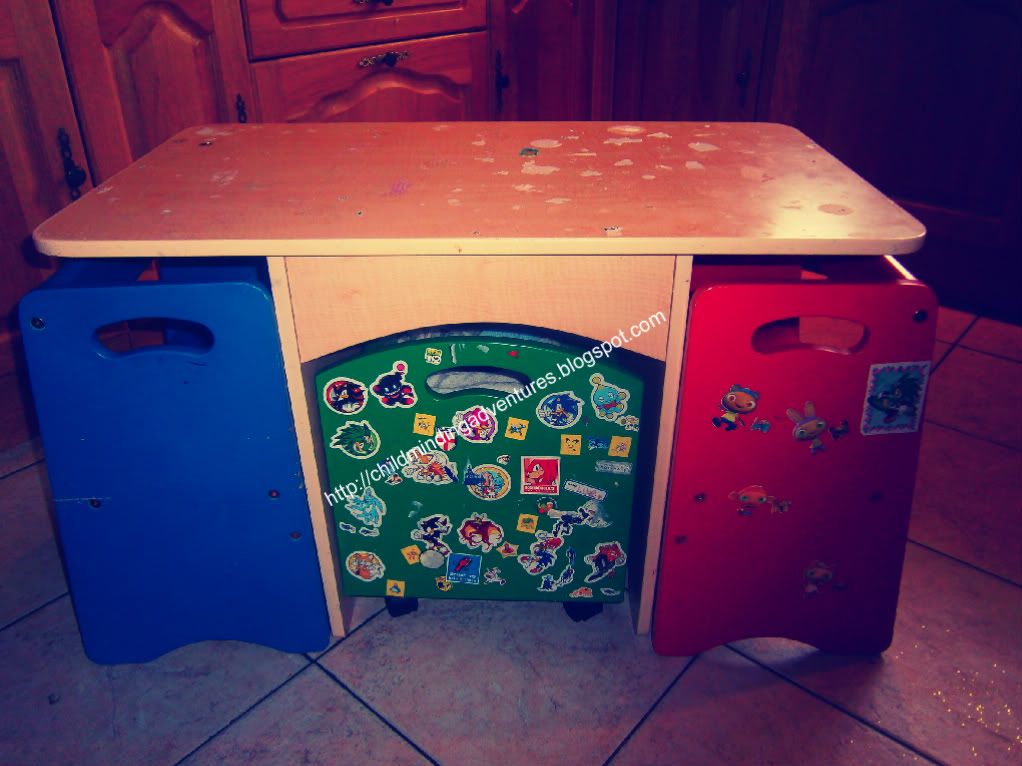 I have covered the top to clean it up a bit and need to get the last few stickers off the box but then it will be perfect!
So far for £4 this has been a doctors reception desk and waiting room chairs.....
A craft table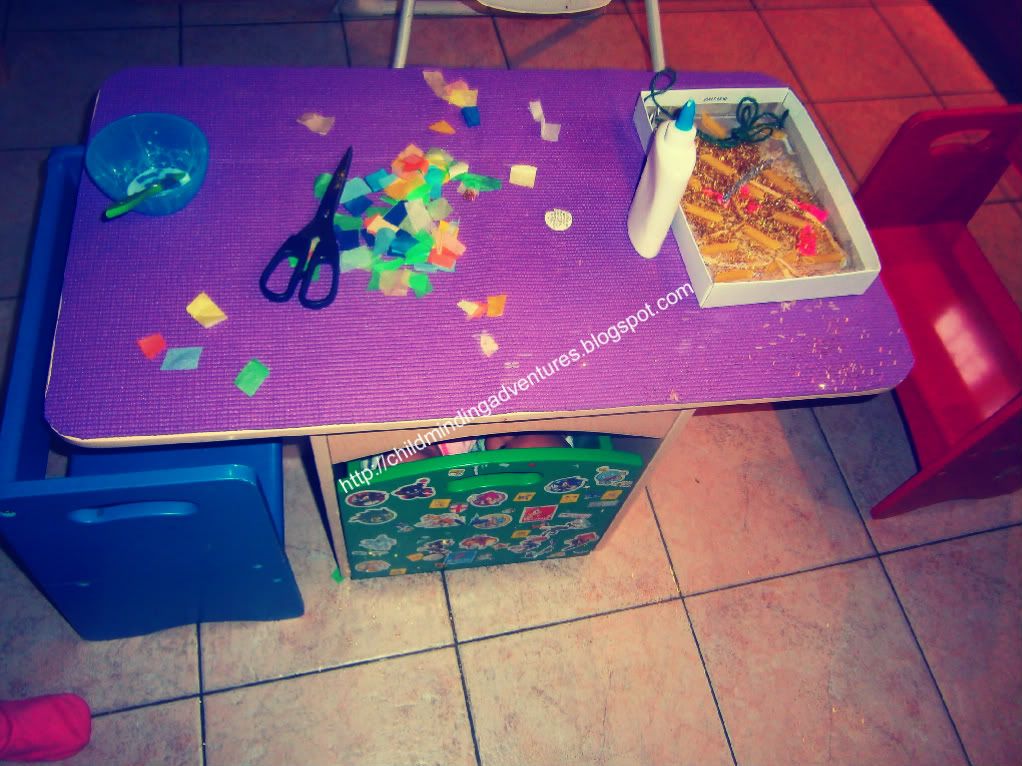 A dinner table
A cot for the babies and changing table (using an old changing mat on top, its just the right size)
And a boat
Well worth the money for all of those things to be created with it plus a little imagination!
I also managed to pick up these bunnies and egg cups which will be fab for Easter which were a couple of quid from the charity shop.