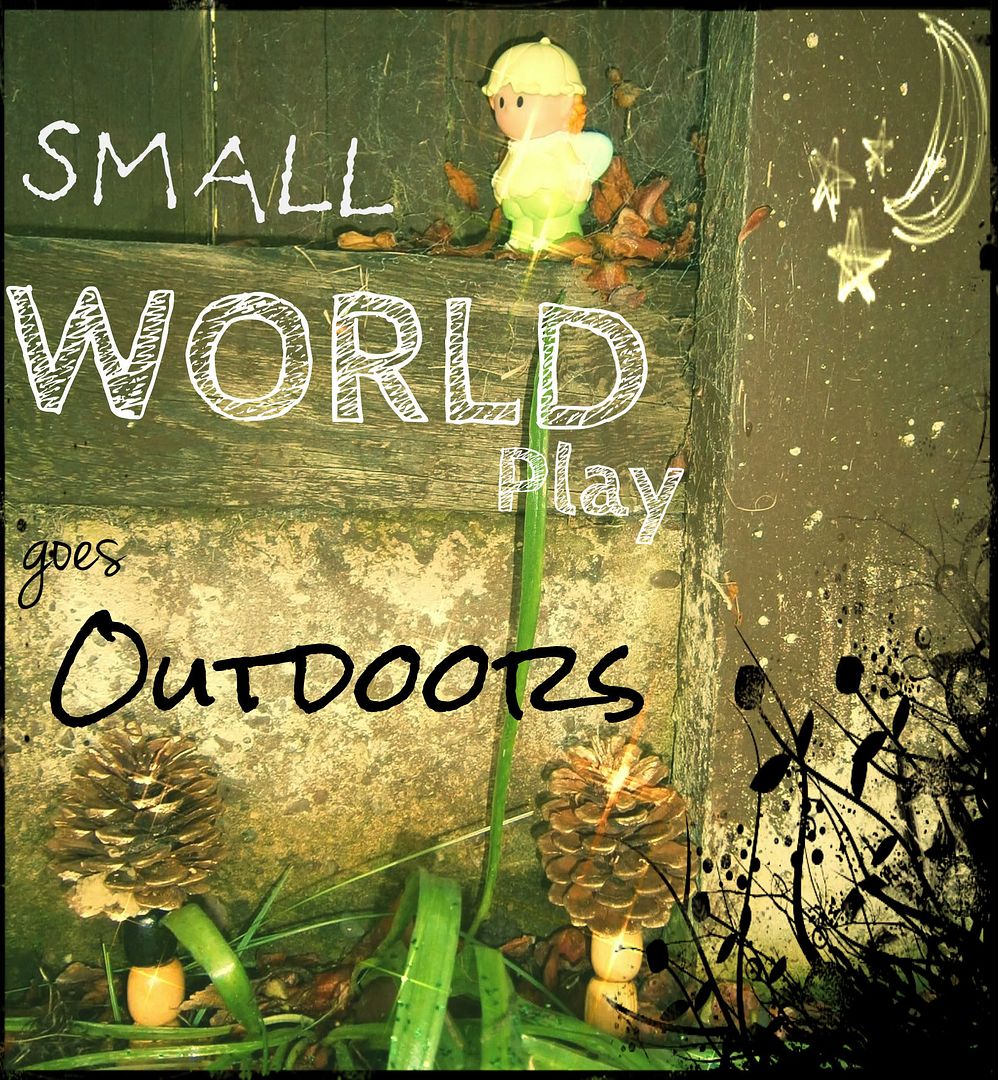 "The perceptions children have of life are bound up very closely within a world where fantasy and reality
constantly go hand-in-hand. Research has shown that the children who indulge freely in good quality
fantasy and pretend play, the children who are considered to be 'high fantasizers' and spend a good deal
of time in imaginative thinking (Singer and Singer, 1977; Pulaski, 1981; Reiss 1981;), have greater tendencies
towards being creative with materials and situations. Such studies have also found that these creative,
internal thinkers have better concentration, are less aggressive generally, can tell more creative stories with
greater originality and more complex characters and situations, and are more inclined to enjoy what they
do than children who are 'low fantisizers".
Janet Moyles, Just Playing
Following on from our magical adventure discovering forest fairies at the local forest (blogged about
here
. One of my favourite posts so far!), there has been a new found interest in all things fantasy, so we decided to make our very own fairy gardens.
We started off with an impromptu afternoon outside, using a couple of old tins, some sand, water beads, stones and flowers and made some little portable gardens. We kept it very simple, bearing in mind I was working with a 2 year old, but she enjoyed every second of tottering around the garden looking for things we could include and placing them in the tin to look pretty.
The thing with these is that they can be as grand and detailed or a simple and easy as your ability allows but the play you have with them is as grand or simple as your imagination allows!
"Imagination is more important than knowledge"
The ones we did were lots of fun but we found they were a little too small to play fully with so we set out to make something on a bigger scale, taking inspiration from our
forest fairy walk
.
"So, what do our fairies need?"
"A HOUSE" she shouted!
"Of course, a house!"
"And a table and chairs to eat from"
"OK, Anything else a garden might have?"
Looks out of patio doors to the garden, "A BENCH.....TREES....FLOWERS..."
So packed with lots of ideas, I got the craft box out and we searched through looking for things to make items with and then found the perfect spot for our den underneath some bushes, hidden away nicely but open enough to see clearly, just like
Fernley thickett
in the forest!
Glitter was a must, lots and lots of glitter.
Shiny blue stones.....
"Like water!"
YES, a glistening fairy river!!!!!
And every river needs a bridge.
Lolly sticks came in very handy!
Sparkly towers, our fairies home - a painted bottle with lolly stick roof and door.
A veggie patch complete with tools.
(A freebie from cbeebies mag which would normally be forgotten about and thrown away after a day, was added by the 2 year old who saw its potential in our fairy garden, being on such a small scale.)
"PEEKABOOOO"
Decking area with cotton reel/bottle top stools.
Water beads for a lovely pool at the end of the river for the fairies to have a dip in. The river goes down a dip from the pool....
"A waterfall"
Hours of fantasy, small world play whilst enjoying the sun (and rain) in our very own back garden, what could be better?
"Imaginative play is the key to children drawing on all their abilities in order to enhance their learning"
David Whitebread, Teaching and Learning